Need a Repair
on your
Scooter, Lift Chair, Power Chair and more?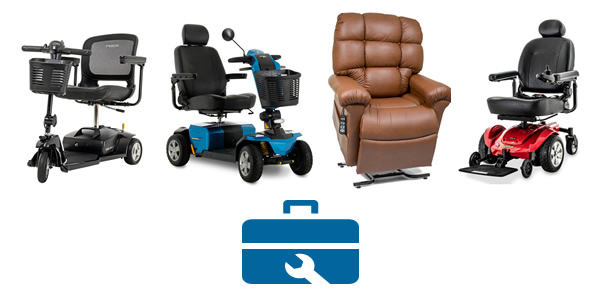 We can repair most brands
excluding Hoveround, Shoprider, eWheels & Invacare
and Rental units are available
These are cash / credit card repairs only, not handled
through insurance. If you decide to schedule a repair / evaluation,
our tech fee starts at $149 and covers up to an hour of labor.
It does not cover any labor beyond that, parts or any follow up trips.
NEED an URGENT Repair?
If your need requires services asap, please ask about
Expedited Service pricing and part availability.
*Repairs by appointment only, Call for coverage area